SET YOUR CAR
Competition Clutch Stage 3 Segmented Ceramic Clutch Kit
Customer Photos and Videos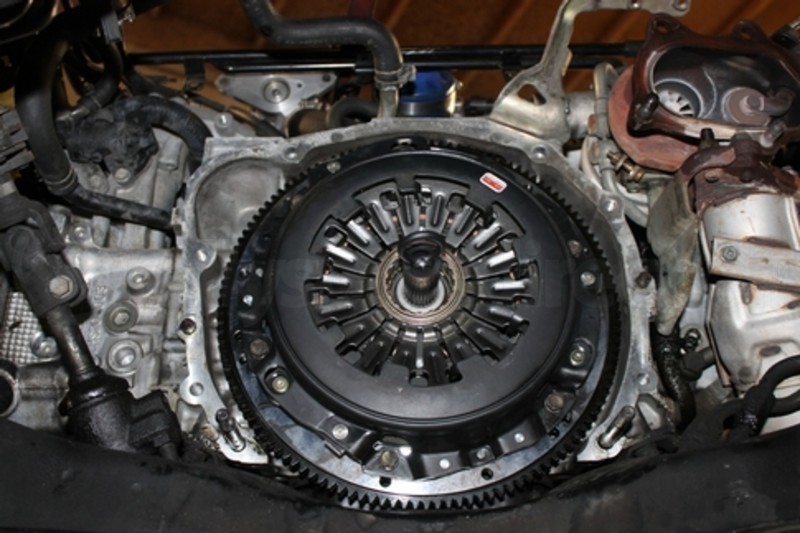 Great performance clutch!
9 months ago
Justin_Ranes
This clutch took me one weekend to install or about 10 hours total of work. One day pulled the motor installed it, next day dropped her in. This clutch makes a sandpaper noise on engagement but that's normal and slowly goes away through out break in. This clutch grabs HARD! My car makes 376wheel on the 2.0 and it grabs so hard I broke 2nd gear in my 5 speed haha so great performance!
Was this review helpful?
A little harsh for DD but not bad
9 months ago
Heatstreak
I've paired this with the ACT streetlight Flywheel and it's not much stiffer than stock but with it being so grabby, makes setting off a bit harsh. You definitely can't slip this clutch like you would stock, otherwise it'll shutter pretty bad. But I found I can get it going around 2k rpm and be pretty smooth setting off. Aside from that, this is definitely a quality product and overall I'll really happy with it.
Was this review helpful?
2 of 2 people found the following review helpful
Buyer Beware-- 2600 is not for the faint of heart, but it has its rewards.
5 years ago
maikoWRX
Sparknotes version: (04 wrx with 250wtq) Pros: Excellent & aggressive grab, no chatter whatsoever, no break in period, pedal travel and weight feels slightly heavier than stock, everything is crisp Cons: Very aggressive for DD, tranny shutters when engaging too slowly. Full Story: I was foolish to have gotten this for a DD that does not needing the holding power that this clutch offers. But I fell into the marketing ploys and after being recommended this over the Comp Clutch Stage 2 by several credible sources, I went for it. I am coming from an ACT HDSS with the stock flywheel setup that I LOVED. This was installed with the Comp Clutch Lightweight Flywheel (671-ST). I stalled 2x just leaving the parking lot of the shop. I have put about 250 miles on the clutch in 3 weeks (I do not drive too much), and I am still trying to figure it out. This clutch requires a LOT of gas to get going ~3000 rpms, but you simultaneously have to let the clutch out QUICKLY, otherwise it shutters and you feel ashamed of yourself for starting off so terribly. All other shifts are quick and light, which is why I love this clutch at the same time. This clutch wants you to drive fast. With the lightweight flywheel, you have to shift quickly otherwise the revs fall too fast. Heel-Toeing is a breeze. From the performance side, it is awesome. Pedal travel is precise, and slightly heavier than stock (but much heavier than my ACT). From practicality standpoint, do not get it. Especially in LA traffic, you do not need it. I learned my lesson. Creeping along is no fun because you need several car lengths of space to get going because this will grab and not want to stop. I love the race attitude, but for me, it is not worth the sacrifice. I am still learning it considering I have only put on 250 miles, and it has already gotten somewhat easier, but I have a long way to mastery.
Was this review helpful?
Community Media