SET YOUR CAR
ACT Heavy Duty Performance Street Clutch Kit
Verified Purchase
Great Clutch Kit
Steve
23 days ago
I upgraded my factory clutch to this ACT SB11-HDSS with a lighter flywheel and heavy duty pressure plate. The clutch pedal is about the same as the factory was. However, when it grabs a gear, it grabs it! You can feel it grabbing the gear firmer. I would recommend this to someone needing a clutch that will take more torque if you have modded your WRX to put out more power. I'm at 362/352 and this clutch is working great.
---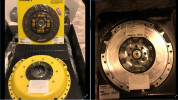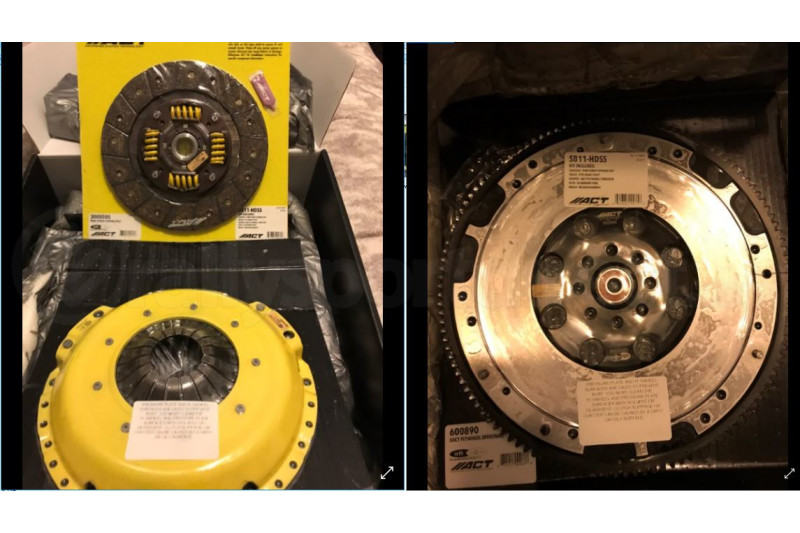 ---
Comment
Verified Purchase
Great clutch for Tuned WRX
Goldy4
4 months ago
I have a 2006 WRX that I purchased with a Stage 3 clutch earlier in the year. The clutch was very stiff and chattered considerable in daily driving. It eventually wore out, and I talked with the customer service reps at Rallysportdirect about options for replacement considering I am putting down around 370 ft-lbs of torque. They recommended a few options, and I chose the ACT Heavy Duty Performance Street Clutch. Great choice so far. This thing is MUCH better for "spirited" daily driving. It grabs quickly and smoothly, and the peddle effort it greatly reduced. I just hope it lasts! My transmission shop was also very impressed with it, and they think it will do very well in this set up.
---
Comment
Dope
kinglanc888
1 year ago
So I've had this clutch in for about 2,000 miles. The first 700 miles when it was breaking in it burnt so bad, not like glaze over, just stinks. Now it never really stinks, if you're trying to launch sometimes it takes a second for it to catch all the way. Daily driving it is great! Previously i had the Competition stage 3 segmented ceramic clutch, this clutch would chatter quite a bit when daily driving but it did grab really strong when you were trying to launch or race or what not. Both are good clutches. ACT Heavy duty for sporty daily driving, Competition stage 3 for Performance and little daily driving
---
Comment