SET YOUR CAR
OLM LED Interior Accessory Kit
MODEL #
OLMA.VALED.INT.KIT
Customer Photos and Videos


17 wrx stock
1 year ago
Interior and trunk LEDS
These are BRIGHT compared to stock bulbs. You can see everything inside the car now. Would recommend this kit/brand to anyone. Visor go a specific way so just flip them if they don't work. It's pretty much plug n play.
Was this review helpful?
Easy 5 stars
3 years ago
Matt
Bought this to make the interior brighter since the OEM bulbs aren't bright at all. I was blown away by the difference these made. You can actually see in the car at night now and you can see well too. Super bright and super easy to install. Considering the OEM LED bulbs are like $70 for just the map lights, this package is well worth the money.
Was this review helpful?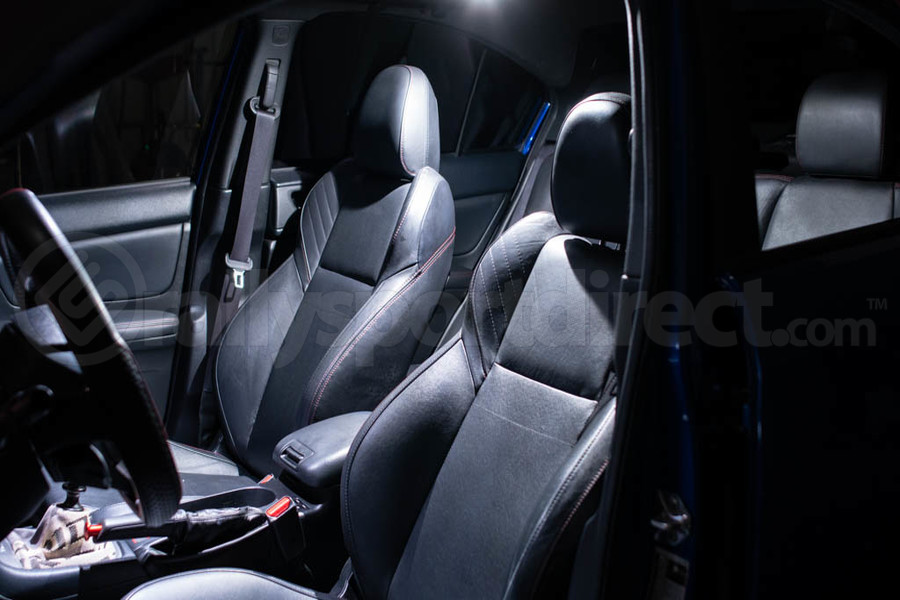 Community Media