SET YOUR CAR
FREE SHIPPING
On Orders of 99+.
RALLYSPORT GUARANTEE
100% Money Back on Select Parts
Customer Photos and Videos

Quality product
4 years ago
Kattaclysm
Great build quality. Looks good, too. Greatly improved my handling, especially when combined with a rear sway bar and lateral links.
Was this review helpful?
2 of 2 people found the following review helpful
Wagon / slim bodies camber issue
4 years ago
ibtc47256469
First off I'm a factory trained Subaru specialist with years of dealership experience. Car: 1997 Impreza w/ 2007 wrx rear suspension & isc coilovers (2.0" lower than stock) I want to warn slim body and wrx wagon owners that if you use any amount of negitave camber with a lowered vehicle with these or possibly any adjustable lateral links your axles WILL pop out of the rear differential. This happened to me personally. They both pop out around -1.0 or so and had to adjust back to +0.5 to get the flanges to sit correctly in the air with the axle nut free. The fix is sedan wrx rear axles which are approx. 15mm longer. Out of the box: Initially Whiteline packs professionally. They sent a bunch of stickers (that weren't protected and got damaged), but the links showed up perfect cosmetically. Mechanically, well good thing I took these things apart. I had to use about 1/4 bottle of anti-sieze. 2 of the links came with NO anti-sieze on ANY of the threads and were rusting and already very hard to turn. The other 2 came with very little lube on them and were a little easier to turn with a very minor amount of surface rust on some threads. I was a little disappointed about this(I live in colorado with low humidity). So make sure you take the time to take these apart and lube them. Aside from that these things are beefy, fit really nice, look nice, adjustment is only ok (since the fronts seem to be 29mm nut and rear seem to be 30mm which made me have to switch wrenches a lot since you have to pretty much tighten them together). I have jdm 20mm subaru rear sway bar, whiteline links and sway bar mounts and everything fits perfect! Overall 4/5 because of the BNIB rust on the threads and lack of lube during assembly. When these things seize, you're done.
Was this review helpful?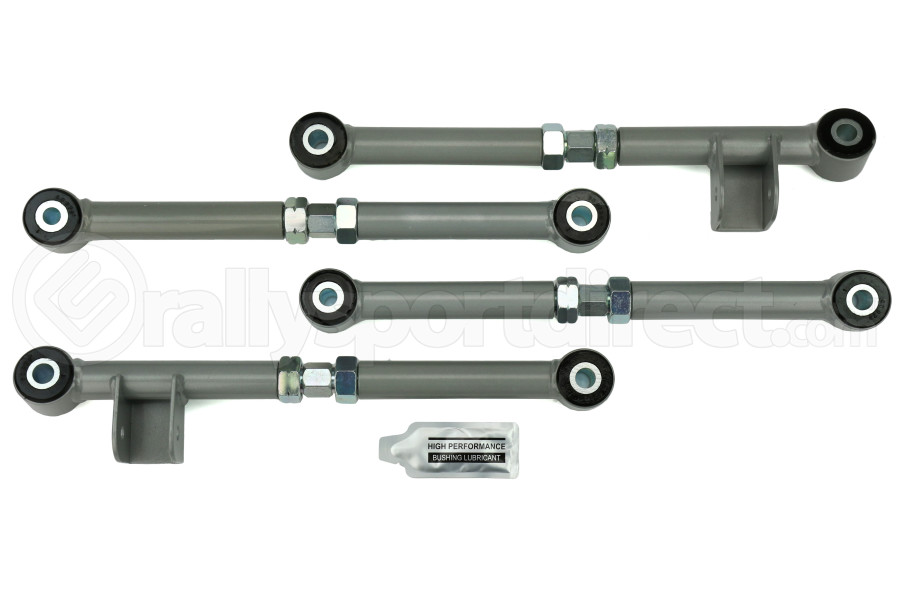 Community Media