SET YOUR CAR
FREE SHIPPING
On Orders of 199+.
RALLYSPORT GUARANTEE
100% Money Back on Select Parts
GCS RGB Interior Footwell Lighting Kit w/ Bluetooth Connectivity
Customer Photos and Videos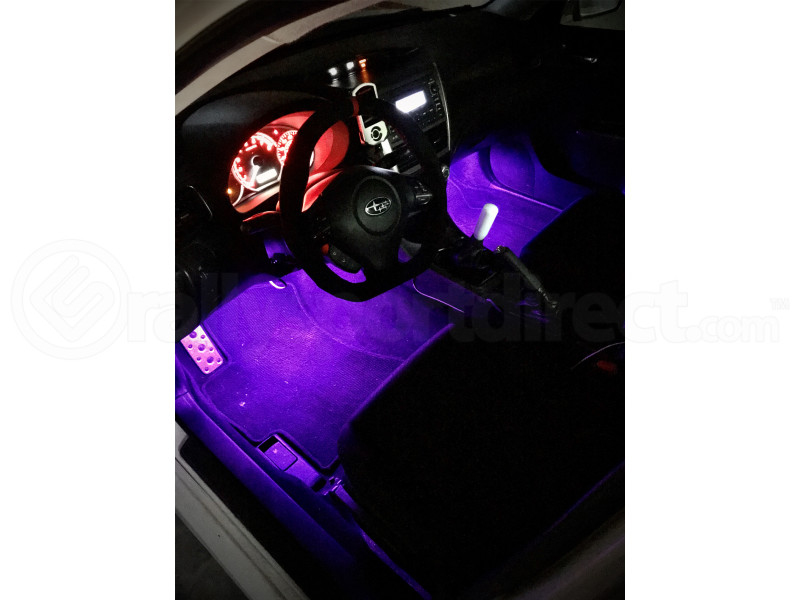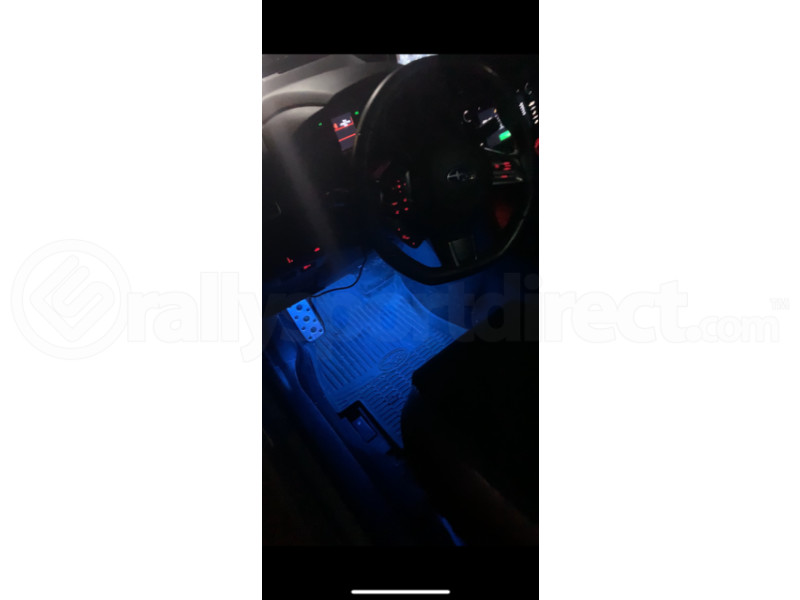 Must Have for Night Driving!
3 years ago
Nainzu
First of all, there's no doubt this is really fun to have for cruising at night! It gives the entire care a different feel, and so far feels well worth the money. Install wise, the SubiSpeed install video gives you two options, but I went with a third. I decided to use the cigarette lighter connection, in the center counsel compartment box. This seemed like the best way because wiring wise it's the simplest, and it gives you the ability to unplug the lights AND you can easily turn them on and off from the press of a button, rather than having to open the mobile app each time. The lights retain the last selected color from each time you used them, even after unplugging the power supply. Running the cables behind the dash on a GRB seemed difficult too, so overall this was my best choice. As far as wiring though, you reverse the cables using the long cables for front, and short cables to the rear. You can do this and still close the glove box, and hide the cables under the transmission tunnel trim. The only downside is there's not much room left in your center counsel box, but still usable for small things. Colors are great, and with zip strips the lights haven't moved at all. Very happy with how it turned out for a reasonably cheap solution!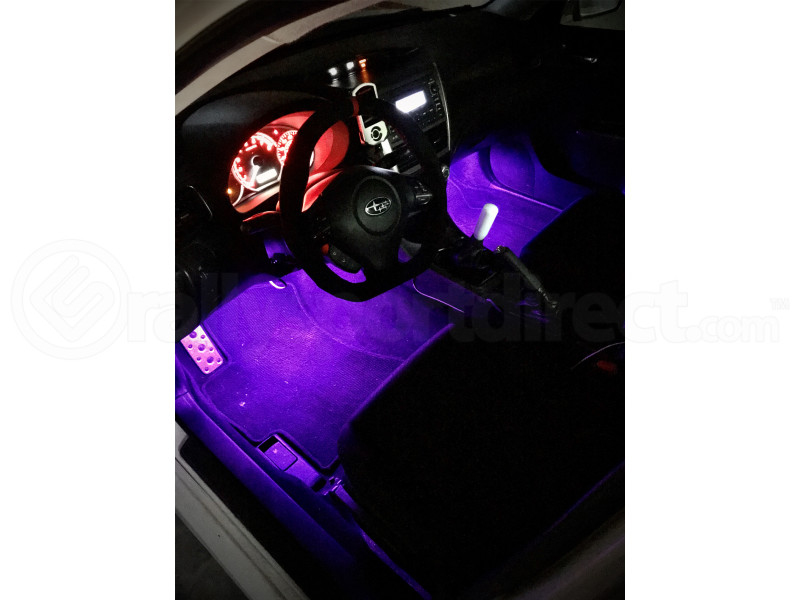 Was this review helpful?
GCS RGB Footwell Lighting - 2019 WRX
3 years ago
sweet_caroline_wrx
The GCS RGB kit had everything needed in order to have a quick and easy install. Everything was pretty self explanatory when it came to how everything was wired, but I made sure to watch the Subispeed install video and that made it even quicker. The only difficult part of the install was maneuvering up under the dash for routing wires behind the console and zip tying the wires up underneath the dash, took about an hour or so to put it all in. The quality is decent, nothing too fancy, but so far I have not ran into any issues. The Bluetooth app worked first try and is very simple to work, lights can hold a specific color or fade from one to the next, and can be turned on/off whenever you want. Overall this product was easy to install and does a great job of adding a little touch to the interior.
Was this review helpful?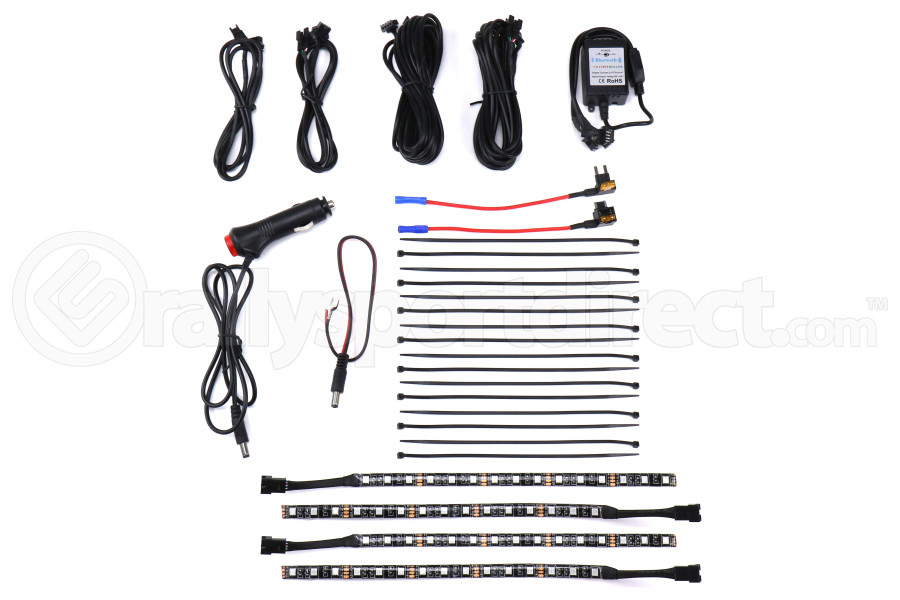 Community Media