SET YOUR CAR
FREE SHIPPING
On Orders of 99+.
RALLYSPORT GUARANTEE
100% Money Back on Select Parts
Greddy RS-Race Cat Back Exhaust
Customer Photos and Videos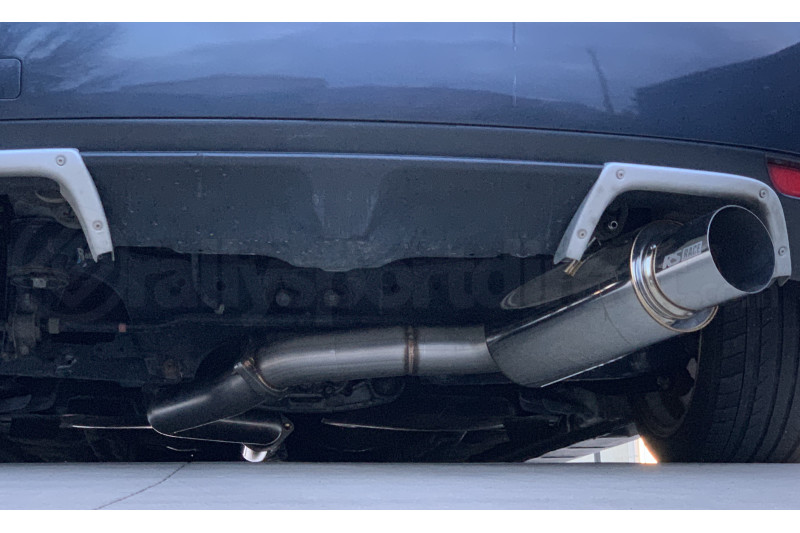 4 of 4 people found the following review helpful
THIS is what a Subie should sound like!
3 years ago
Duncan
I have spent weeks researching exhausts and comparing setups; I have asked other Subaru owners for their opinions; and I have scoured YouTube for sound clips of every setup I could find. In my search I am convinced that I have looked through every single exhaust on the market for a 2013 WRX Hatch. After reading several reviews for this exhaust and listening to countless videos to see how it might sound on my car I was sold on the great value for money and Greddy's performance heritage. I am not disappointed. Before I list the pros I will start with the cons, of which there are two: 1. You will need to trim your diffuser slightly as the muffler touches the plastic. This is a tiny job and should only take a couple minutes, though. 2. You may need to reshape or remove your exhaust heat shield as the midpipe comes very close to touching. It will only take a few whacks with a BFH or you can undo 4 bolts and pull it out of the way, but either way this too is a tiny job, Now onto the pros ... 1. It's $474. And the build quality is outstanding. I mean, need I say more? 2. It took me 45 minutes to install. 3. It sounds unbelievable. 4. It does not drone ONE BIT. When you toddle around the parking lot of your local supermarket you'll definitely hear a rumble. It won't upset neighbors or attract unwanted attention, and you can very easily drive it in a stealthy manner. Plus you can actually hear the exhaust over the sound of the engine at idle. Finally! However ... should you happen to come across a straight and uncrowded section of road and should you decide to firmly plant the throttle to the floor, you will raise absolute hell in your wake. THIS is what a Subie should sound like. No question about it. The depth and rumble that this exhaust gives you is utterly nuts. Plus it pops and crackles when you downshift and when you get off the throttle at high revs. My previous setup was an SPT catback mounted to an Invidia catted downpipe and it has such a higher pitch than this Greddy does, plus the SPT would make more of a sputtering noise when revving rather than a rumble like the Greddy does. I spent a good 15 minutes trying to replicate an exhaust note even close to the old exhaust note I had and I found it impossible. This catback will transform your car and its sound entirely. My advice to you would be to buy this exhaust. No question about it. If it does end up being a bit too loud or if it reverberates in the cabin too much then you could buy a resonated midpipe, or you could soundproof your cabin (which you should do anyways because its a Subaru and its a hatchback). Put some dynamat down in the trunk area by the wheel well and put some in the door cards and you'll be absolutely golden. I can't imagine why Subaru didn't do this themselves other than for cutting weight, but it gets rid of the road noise significantly if you do soundproof the cabin properly. Your search ends here. Don't drop thousands of dollars on some exhaust setup that is barely louder than stock and abandon the fallacy that a quad tip is even a remotely acceptable muffler choice for a Subaru Impreza. This exhaust will knock the pants clean off you. And if it doesn't then any Joe Schmo from Facebook marketplace will easily buy this thing for damn near full price.
Was this review helpful?
Great exhaust!!
8 months ago
Wago_Rex.Phil
I recently purchased this exhaust, and with a reciprocating saw, channel locks, and chisel and ball peen hammer, i had it installed in about an hour and a half. Fitment was great. Looks great, sounds just as i wanted. The chisel and hammer is for the old donut from the mid pipe and downpipe. I wish any exhaust that is fitting up to a factory downpipe recommended an adapter of some kind. Little more research on my part would have mitigated that. Oh well. Buying it now! And still couldnt be happier! lol Cant go wrong with it, shipping was quick, packing was great. Thanks RSD!!

Was this review helpful?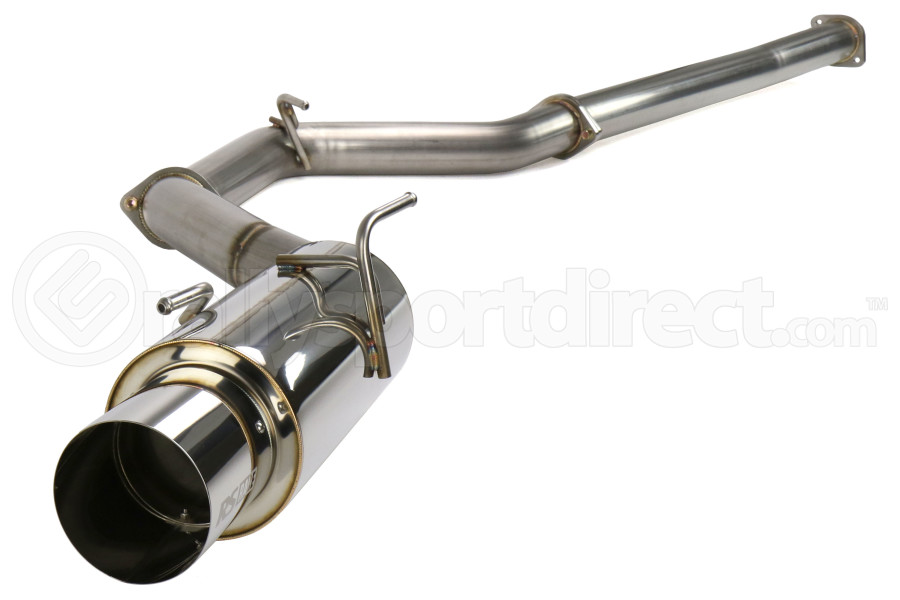 Community Media