SET YOUR CAR
FREE SHIPPING
On Orders of 99+.
RALLYSPORT GUARANTEE
100% Money Back on Select Parts
Nameless Performance Axleback Exhaust w/5in Muffler 3.5in Single Wall Tip
Customer Photos and Videos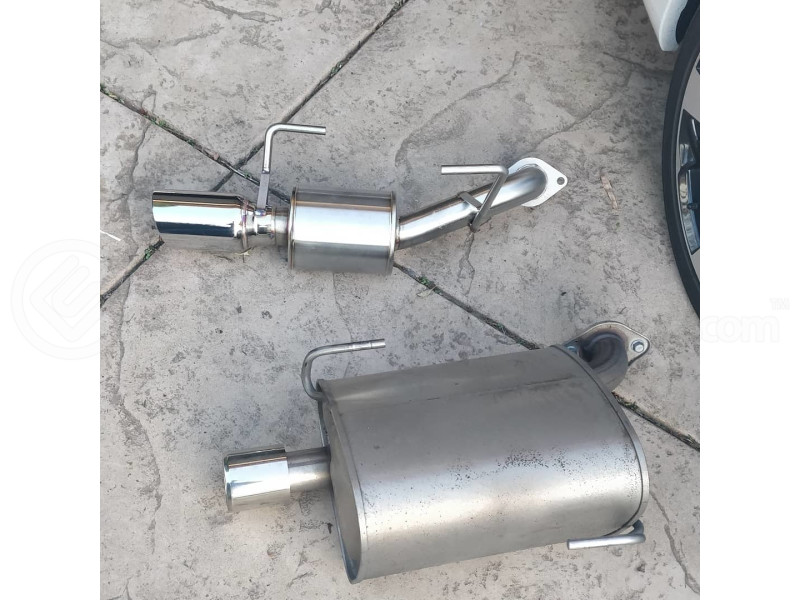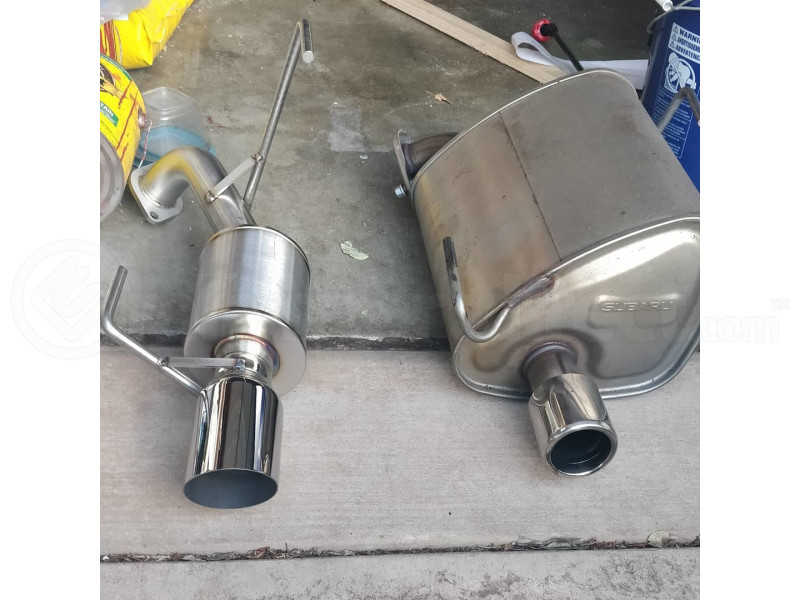 I feel cool now
1 year ago
Max
Pretty sick bout it for my 2017 Subaru Forester just had to buy a longer exhaust hanger and it fits great. Sure gas mileage is somewhat compromised but at least I sound cool
Was this review helpful?
Very Pleased
3 years ago
Sir Jaswic
I was looking for something to make my 2018 Subaru Impreza Sport (Sedan) sound a bit more 'sporty'. I also didn't want something that would piss off my neighbors, and this Exhaust definitely fit the bill. Installation wasn't the absolute easiest, though I didn't have to even jack the car up in order to do it so that's a bonus. I couldn't get the muffler to hang as flush to the piping as I would have liked, so the provided gasket weren't thick enough to create a good seal, so I had to pick one up from a local store. A minor inconvenience, one that will vary from car to car. Again nothing that I wasn't expecting, but the hardware provided worked perfectly! As for the sound. It simply sounds remarkable. It is definitely louder then the stock, but not so much so that you can hear it half way across town. It changes the 'purr' of the stock to a deeper more aggressive sounding 'growl'. In the cabin you can really hear the difference when you are revving the engine, but once you get to a coasting speed, the noise isn't disruptive. It's quite easy to carry a conversation still in the car without having to yell at your passengers. Overall would completely recommend if you want to change the sound up of your 2017+ Subaru Impreza Sedan. Though to be fair there really isn't anything else on the market for the Impreza Sedan...
Was this review helpful?
Great sound!!
2 years ago
xZombieJunkyx
Bought mine a few weeks ago and it came within the week so fast shipping is a plus. I did read the only other review and knew it was a possibility their gasket might not work for mine. Which is what happened. The gasket is not thick enough. It leaks like crazy with the gasket it comes with. So order an extra one because the common auto parts store does not carry them. I went to 3 different ones. So what eventually happened was my grandpa went and bought exhaust gasket material and made me another one and I just doubled it with the one that came with the exhaust. It lightly leaked for a second but I let it run for a couple of minutes and it eventually sealed up. Now it sounds great! It is a little loud on the inside but not crazy loud. If you listen to your music loud you won't really notice it. Or you won't care cause you just love the sound of it lol. Im very satisfied other than the gasket issue. They need to include multiple gaskets not just one. Thats why I'm giving 4 stars. Other then that great sound and easy install!!
Was this review helpful?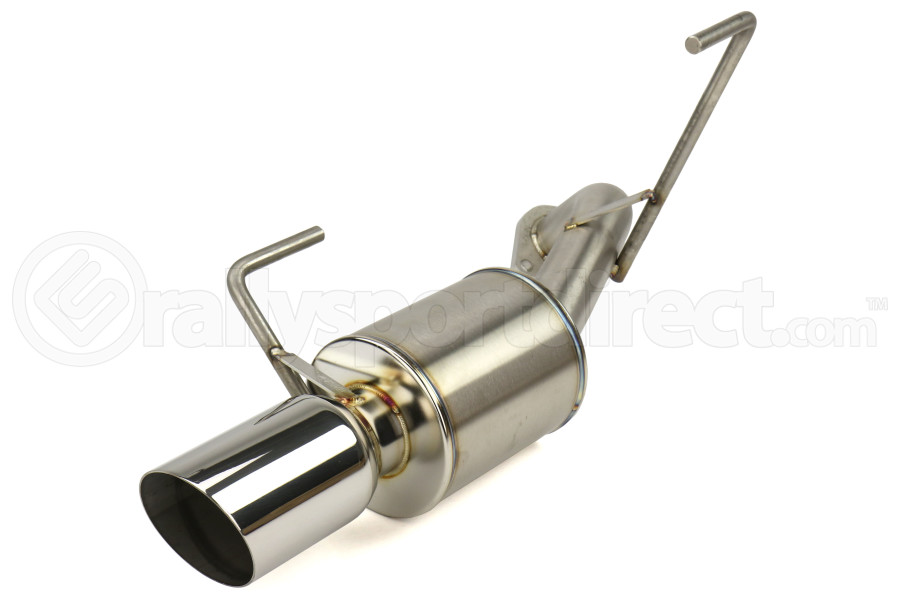 Community Media