SET YOUR CAR
FREE SHIPPING
On orders over $99
RALLYSPORT GUARANTEE
100% Money Back on Select Parts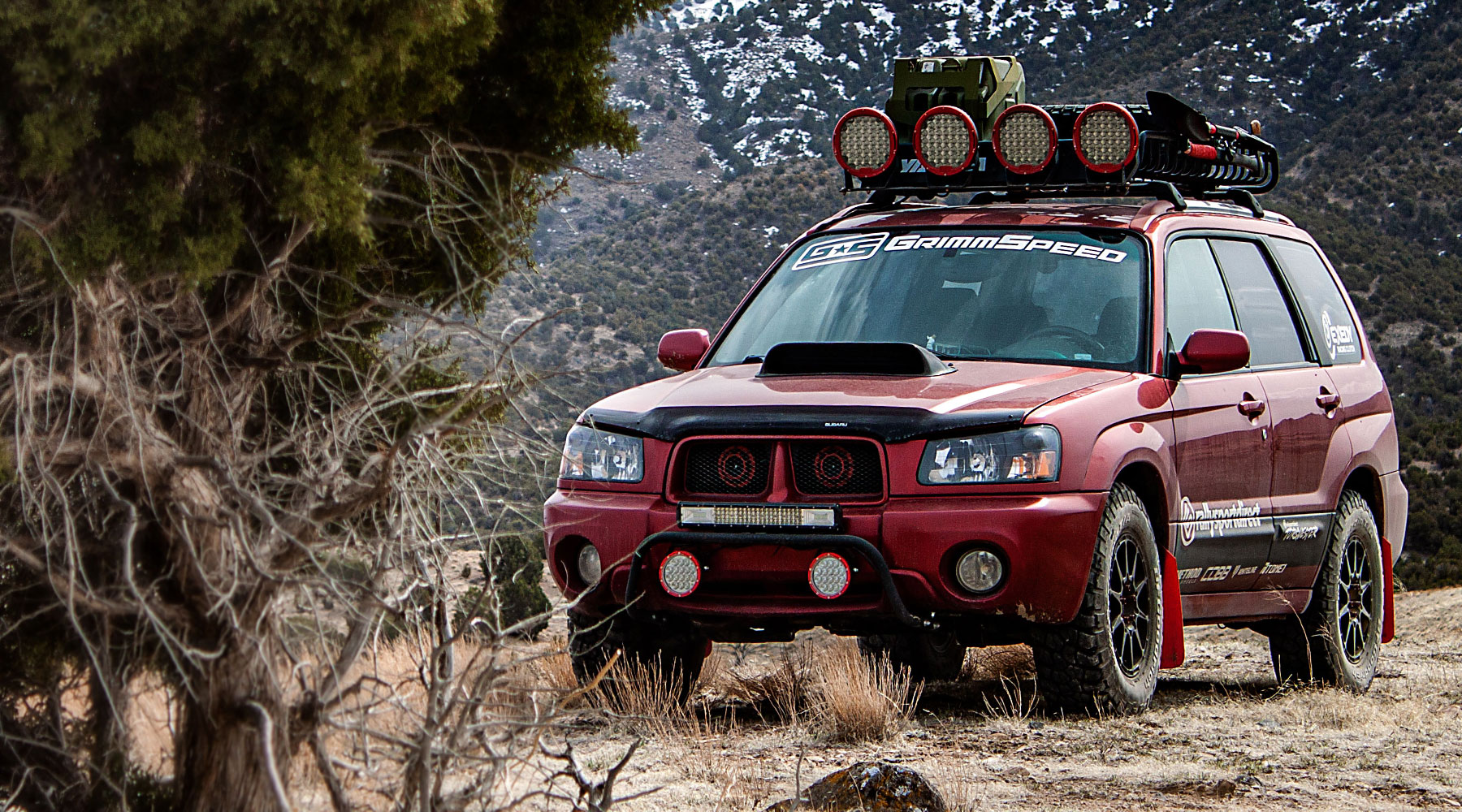 At initial glance this is a Cayenne Red 2004 Subaru Forester XT that appears to be an overlander and meant for the tame...BUT RSD Torquester is meant to press forward into a world a Forester has never seen before. Not only will this beat your mom's SUV in a race, but it'll outrun your friend's pre-runner build on their own playground. Welcome to the Forester with 511 horsepower and 516 lb/ft of torque that will climb sand mountains at a pace you haven't seen since the Roadrunner. So beep-beep this and prepare to soar into the sky, which happens to be over the top of this dune, and watch this Fozzy do the impossible!
SUPPORTING MANUFACTURERS

SPECIFICATIONS
Year/Make/Model:
Chassis Code:
Weight:
Ground Clearance:
Engine Code:
Displacement:
Bore & Stroke:
Compression:
Fuel:
Max RPM:
Max Power:
Max Torque:
Max Boost:
Max Speed:
Drivetrain:
Transmission:
Final Drive:
Tire Size:

2004 Subaru Forester XT
SG
3458 lb
11.75"
EJ257
2457cc
99.5mm X 79.5mm
9.8:1
E85 and 91 Octane
8000
511 (E70) - 386 (91 Octane)
516 (E70) - 373 (91 Octane)
22psi (E70) - 17.5(91 Octane)
155 MPH
All Wheel Drive
STI 6 Speed Manual
3.9:1
235/75R15 - 29.1" OD
---

CLICK HERE TO VIEW DYNO SHEET
---
PARTS LIST
Air Induction
Engine
Exhaust
Turbo
Fuel
Engine Management
Cooling
Engine Bay
Suspension
Brakes
Drivetrain
Interior
Exterior
Wheels and Tires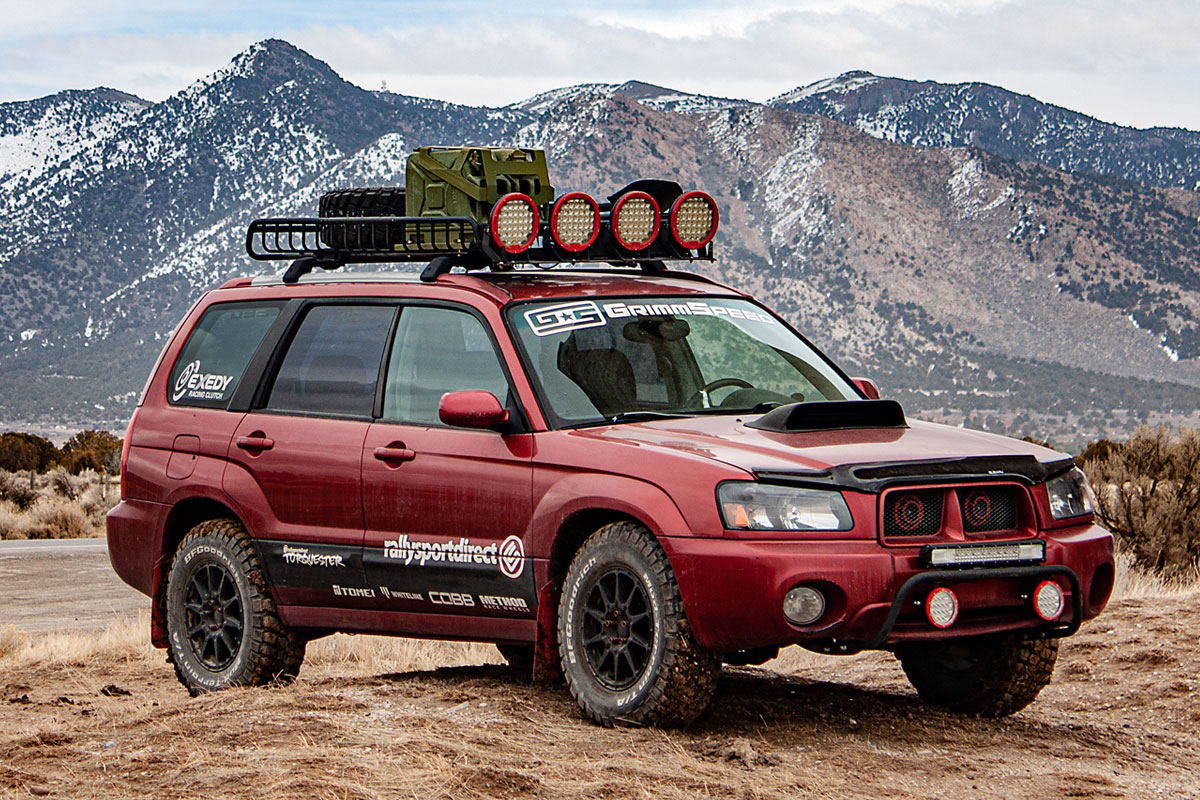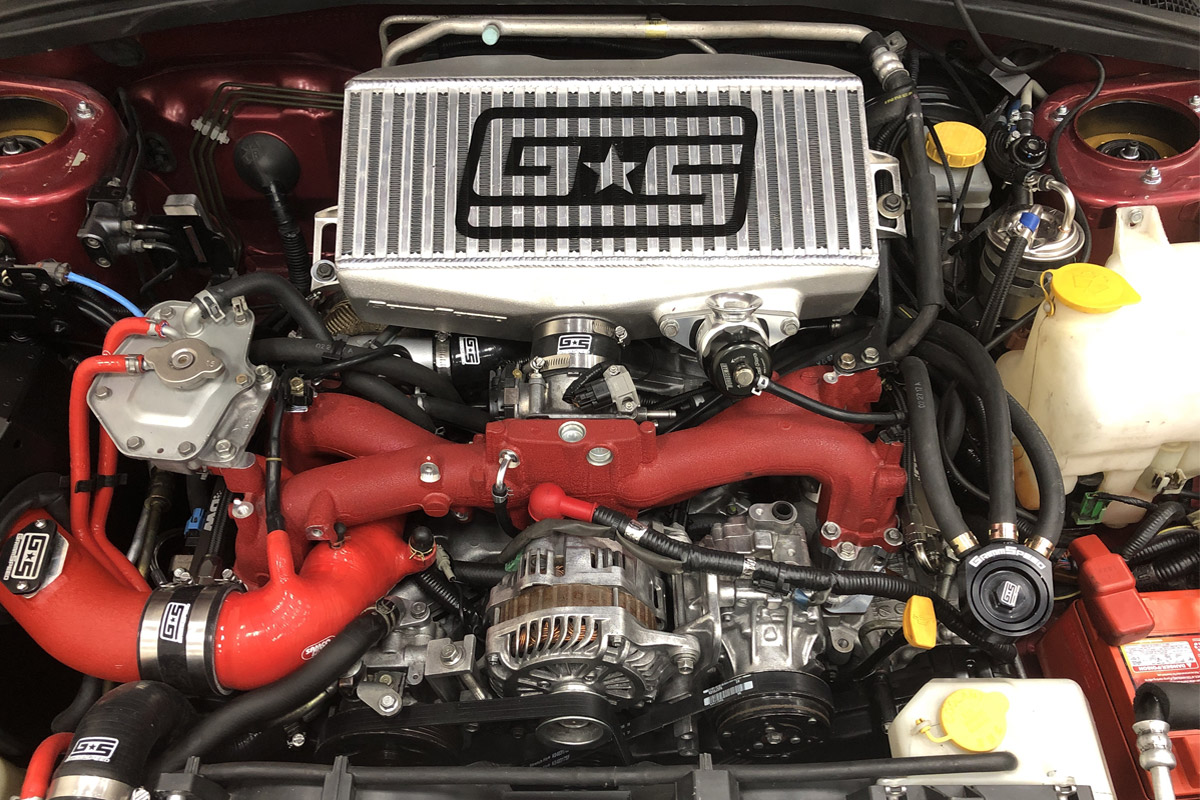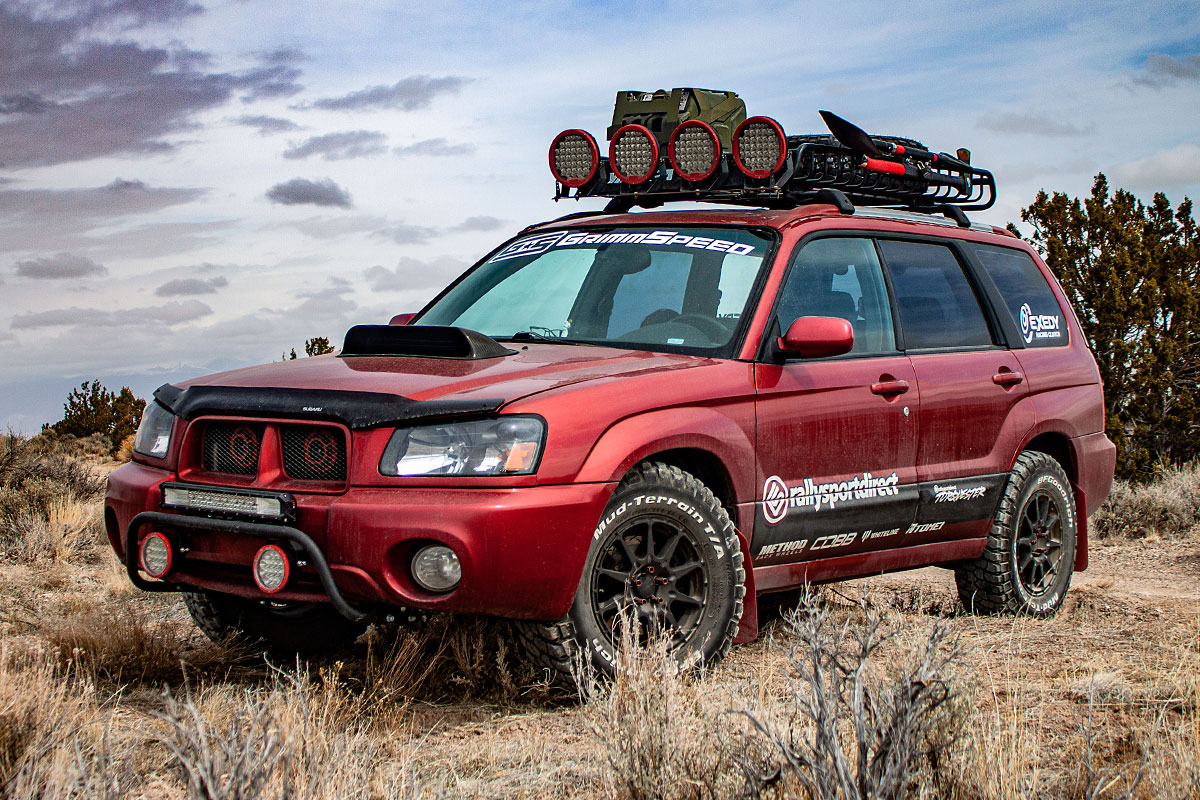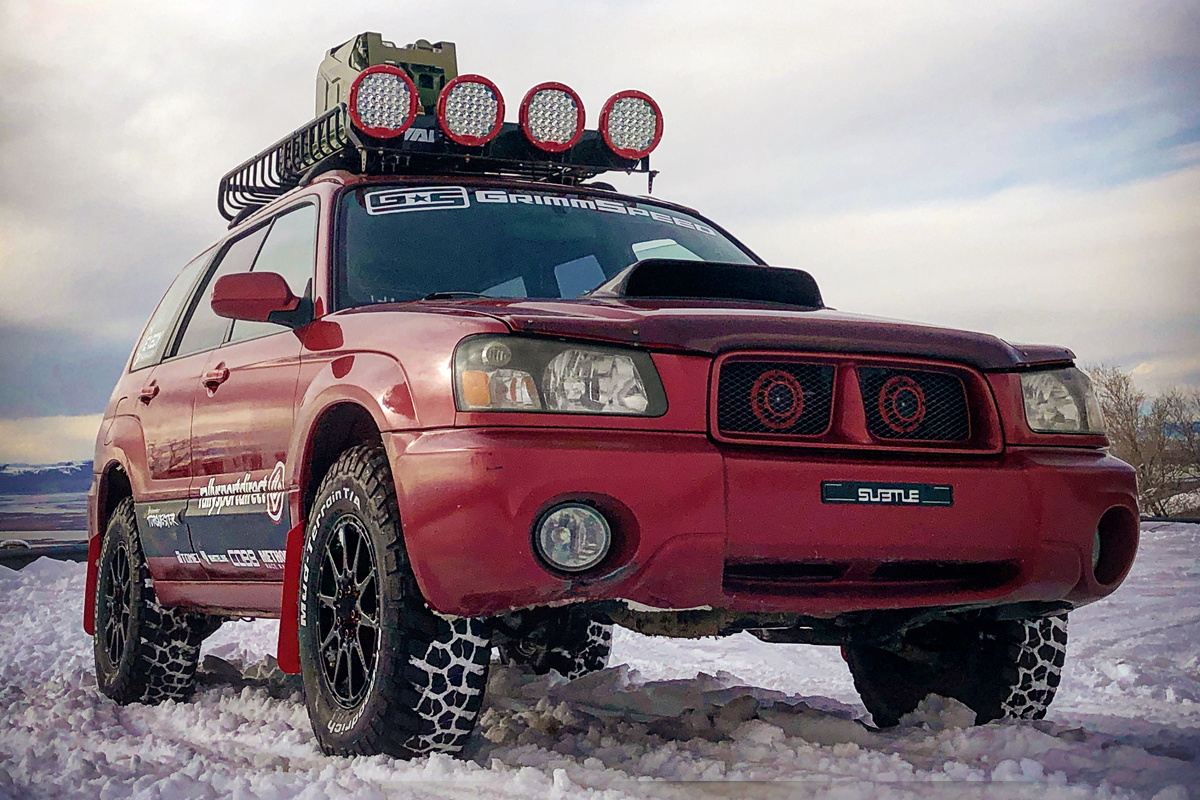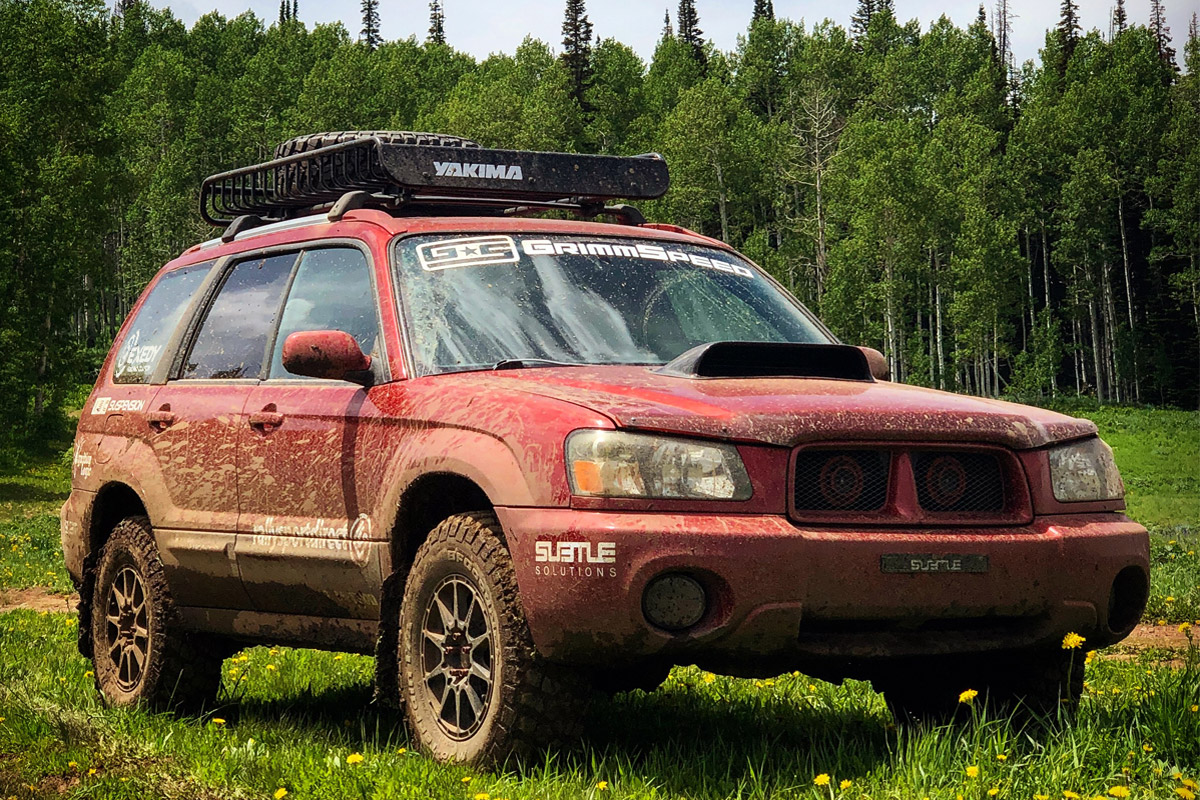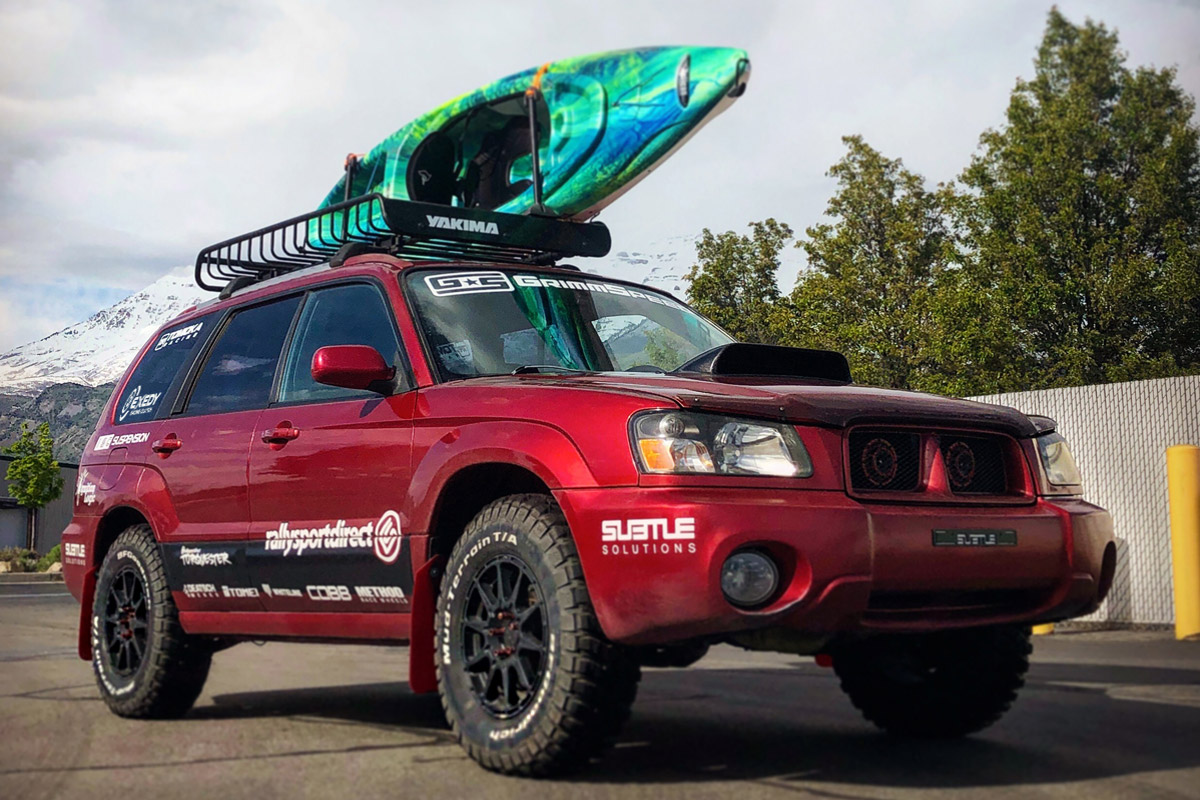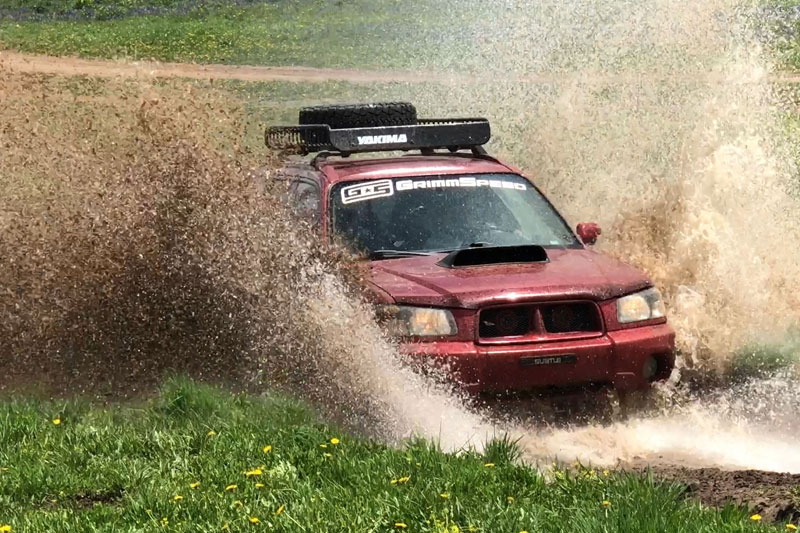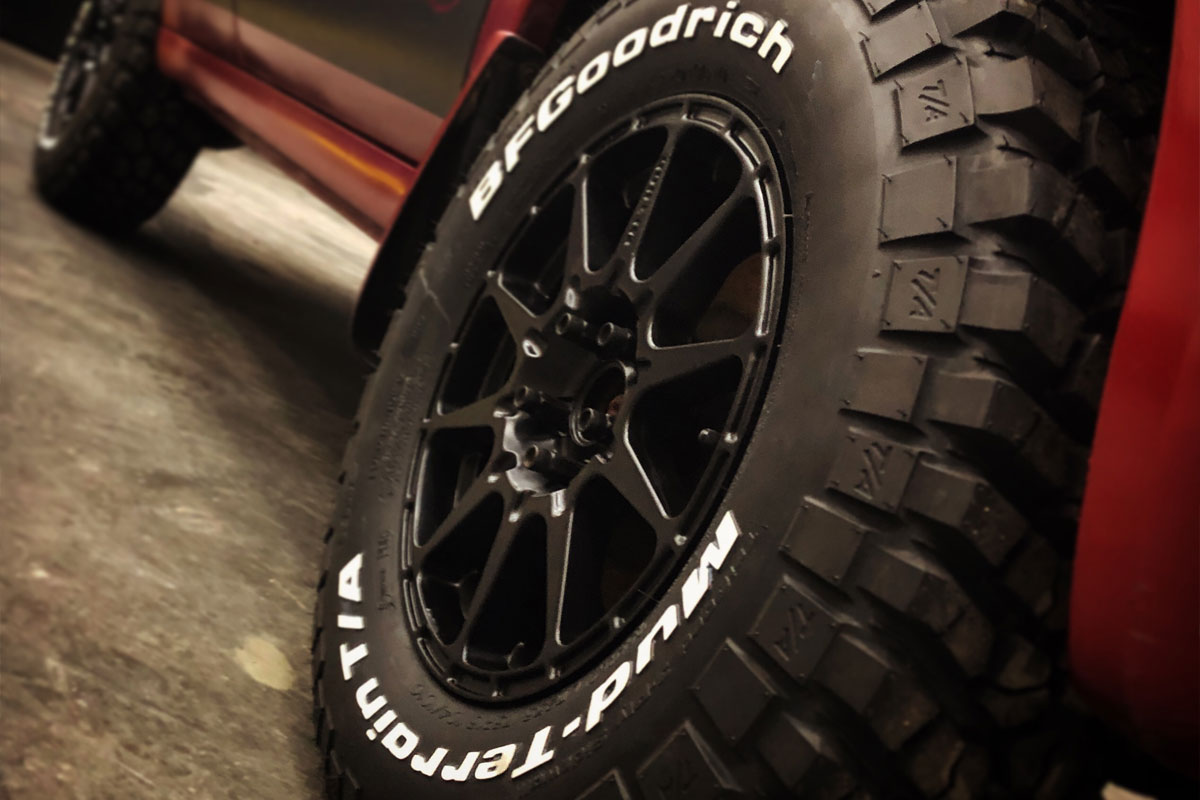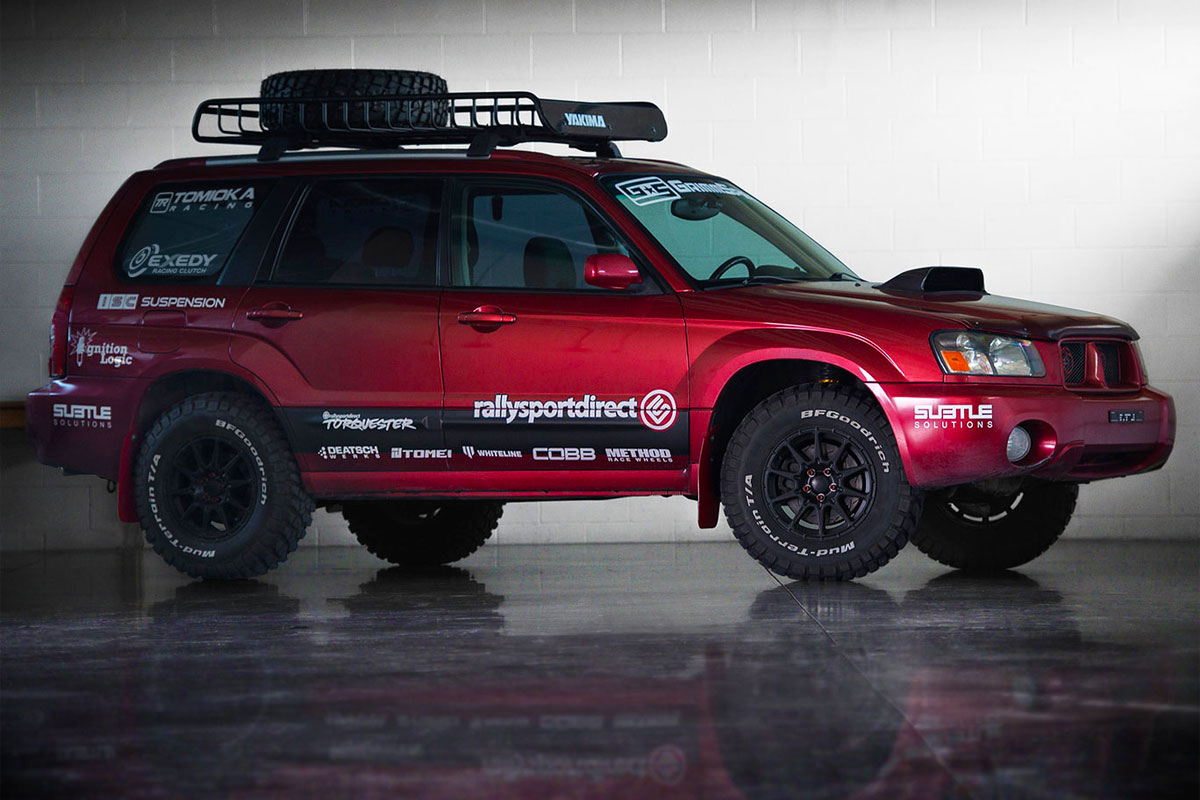 ---
BUILD SERIES EPISODES
Episode 1 - Introduction "Let's Fix This"
Episode 3 - Prepping to Hoon and Fixing Misfire
Episode 4 - Rallied it, Jumped it...Broke it
Episode 5 - New Wheels, Tires, and a Lift!
---
DYNO SHEET